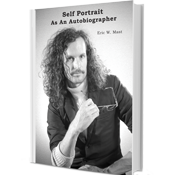 E*Rock lives and works in Portland, OR.
LINKS:
A record label and music collective founded around 1996 and is resposible for over 40 releases from artists from at least 8 different countries, as well as Portland, OR. The focus is described as "experimental music made by people equally in love with melody and invention."
A "street wear" "fashion line" as art collective, started together with Matthew Chambers in 2010. Making small, hand made runs of prints on shirts.

MUSIC:
E*ROCK
The Clock & The Mountain CD/LP/MP3
Improvisational electronics and cinematic psyche. The sound is sympathetic in nature to early synthesizer pioneers, cinematic kosmiche, and kraut rock groups of the early 70's such as Popul Vuh and Klaus Schulze.
$kull$ (pronounced "Dollar Kull Dollar")  is a musical group and dance troupe that performs future traditional Americana music.

on Soundcloud
on Vimeo
on Youtube