Eric W. Mast is a Portland, Oregon based visual artist and musician who tried to concern himself with making culture as a critique of culture beyond making work as a critique of culture. This includes music production, running record labels, DJing, video production, DIY publishing, organizing events, as well as oil painting and print making.

A "street wear" "fashion line" co-founded with Matthew Chambers in 2010. Creating small, hand-made runs of prints on shirts.

ALBUMS
The Great Underground Empire (2013)
The Clock & The Mountain (2011)
Conscious (2001)

Sensory Gymnastics (2017)

"Mavericks" (2015)

A selection of various event poster designs.
CONTACT
ericwmast (at) gmail.com
A record label and music collective founded around 1996. The focus is "experimental music made by people equally in love with melody and invention."



"Multiples" (2015)
A selection of various album cover designs.
LINKS
A collaborative TV show/live action internet DJ party.

Improvisational electronics and cinematic psychedelic band.

The Scenario Of Work (2014)

"Cherish The Moments" (2014)

A selection of various commercial print, web, and packaging projects.
R.I.P.
Wyld File
Collective Jyrk
Future Legend
Plink Flojd
Thumb zine

A collaborative free arts publication.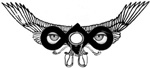 $kull$ (pronounced "Dollar Kull Dollar")  is a musical group and dance troupe that performs future traditional Americana.
Ferrari Paintings (2012)

"The Loud Room" (2013)